Free shipping when you spend $50. Free in-store pick-up!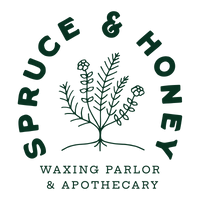 Avocado Balm
Avocado Balm
Directions
Use Clary Avocado Balm to safely stimulate collagen production, decrease inflammation and speed wound healing. Avocado Oil is clinically proven to help skin regenerate. Clary Avocado Balm absorbs quickly, doesn't leave a greasy, residual feeling and is highly supportive to skin that is maturing or suffering from stress or inflammation, sun damage, burns, scrapes and abrasions, stitches, post-surgery, auto-immune flares, genital irritation, cold sores, stretch marks, scarring, allergic reactions and new tattoos. 
Safe for anywhere on Every Body.
Method
Clary Avocado Balm begins as a healing infusion of pure, cold-pressed, virgin Olive Oil with ethically grown Plantain Leaves and Calendula, Chamomile and Lavender flowers. After infusion, where the healing properties of the plants are transferred to the oil, it is strained and gently combined with Australian wildflower beeswax to form a nourishing salve and protective barrier for delicate or irritated skin.

"In clinical practice, I have seen Clary balm repair burns, scrapes, surgical wounds, scars, and other types of damaged tissue rapidly and efficiently." — Dr. Marlene Ehrler, ND
These statements have not been evaluated by the Food and Drug Administration. This product is not intended to diagnose, treat, cure, or prevent disease.