Free shipping when you spend $50. Free in-store pick-up!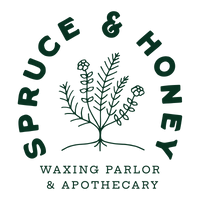 Olive Balm
Olive Balm
DIRECTIONS
Use Clary Olive Balm as a safe, natural and effective solution to quickly soothe and protect skin. High in Oleic acid and vitamin E, Clary Olive Balm is suitable for skin that is dry, inflamed, prone to sensitivities or breakouts, eczema, psoriasis or allergic reaction. It creates a gentle barrier on the surface of skin, making it ideal for nursing, tattoos, makeup primer, lips, cuticles, under-eyes, hands, feet, face, cradle cap, diaper rash, auto-immune flare-ups, hives, keratosis pilaris, acne, bug bites and rashes. 
Safe for anywhere on Every Body (and pets!)
 METHOD
Clary Olive Balm begins as a healing infusion of pure, cold-pressed, virgin Olive Oil with ethically grown Plantain Leaves and Calendula, Chamomile and Lavender flowers. After infusion, where the healing properties of the plants are transferred to the oil, it is strained and gently combined with Australian wildflower beeswax to form a nourishing salve and protective barrier for delicate or irritated skin. 
These statements have not been evaluated by the Food and Drug Administration. This product is not intended to diagnose, treat, cure, or prevent disease.