Free shipping when you spend $50. Free in-store pick-up!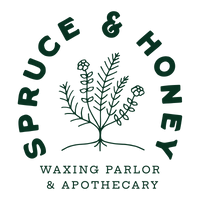 MAI'A Reviving Leave-in Conditioner
MAI'A Reviving Leave-in Conditioner
This lightweight leave-in cream is infused with Turmeric and 'Awapuhi -weightlessly moisturizes, detangles, and prevents breakage for hydrated, bouncy hair.
Ideal for application on hair that is just fresh water rinsed out of the Ocean, to maintain body and manageability. It quickly soaks in, smooths strands, and leaves them refined and textured without heaviness or stickiness.
FOR STRAIGHT AND WAVY HAIR: Apply a single pump to your fingertips and work it into damp hair from mid-lengths to ends .
FOR CURLY HAIR: Work The Leave-In through damp hair post-wash from mid-lengths to ends. You might need a couple pumps or more, but start light and go from there to build as needed and to evenly work through strands. For particularly dry hair, layer on as needed for softer, refreshed hair. 
Store product away from light and heat.
Use within 6 months after opening.
Ingredients: Deionized water, Turmeric Hydrosol, Camelia oil, Fractionated coconut oil, Argan oil, Cetearyl Alcohol, behentrimonium chloride ,Panthenol , Hydrolized Rice protein, Hydrolized Quinoa protein, Polyquaternium 7, Cationic Guar gum, Golden root extract, Banana fruit extract, Annato seed extract, Turmeric extract, Fresh ginger essential oil , Vitamin E, , Natural preservative (Benzyl Alcohol & Salicylic Acid & Glycerin & Sorbic Acid)