Free shipping when you spend $50. Free in-store pick-up!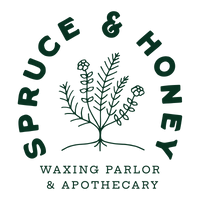 Sacred Soak Tea Bath
Sacred Soak Tea Bath
The Sacred Soak is a calming tea bath for the body made from soothing herbs that balance out our busy lives. Beetroot is added to the blend turning bathwater a deep ruby color, to ignite the root chakra and our connection to Mother Earth. 
The Sacred Soak comes in a muslin sack for steeping in the bathtub. Empty contents from sealed bag into muslin sack. Fix muslin sack to faucet so that bath water pours through tea bath as it fills tub.
100% Organic Ingredients: Calendula, Chamomile, Rose, Lavender, Oat Tops, Hops, Marshmallow Root, and Beetroot14