Free shipping when you spend $50. Free in-store pick-up!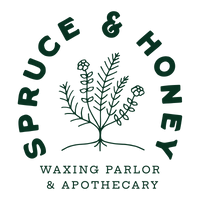 LOVE Interior Aromatic Mist
LOVE Interior Aromatic Mist
LOVE is fluid, singular, finite, and eternal. It shifts and stirs. Half-waking, half-seeing, we feel fully seen. It is the act of coming together with others, but also coming together with a deeper self. Euphoric. Hypnotic. A midnight tryst turned lifetime love. This mist blends and balances the selfless and the sensual, with top notes of night-blooming jasmine, white neroli, and vetiver, and the lingering scent of patchouli, a grounding oil that reminds us to return to earth — once or twice.
Scent Notes : White bright neroli. Days in bed. Midnight jasmine blooms. Citrus-laced Spring afternoons in California. Vetiver taking root. Earthy patchouli and Powdery bois de rose.
How to use : Shake well before use. Mist fresh sheets, towels, or sofa to refresh your space. Get personal with it. Scent a favorite sweatshirt or reinvigorate denim. Get up close, too. Spray overhead, then take a walk on through. Yes, you can use our aromatic blends in an essential oil diffuser. Experiment with your ratio of water to aromatic mist or concentrate to attain your ideal scent level and reap the aromatherapy benefits. 
16 oz. glass bottle. Made from fair trade, sustainably and ethically sourced essential oils that are free from synthetics, additives, or synthetic binders. Each bottle contains obsidian, carnelian, and tiger's eye stones to keep the energy flowing.