Free shipping when you spend $50. Free in-store pick-up!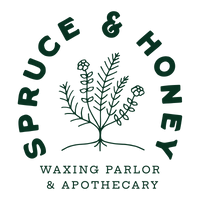 NEROLI créme soufflé
NEROLI créme soufflé
Formulated to promote the appearance of firm, youthful skin - it leaves a silky, satin-soft finish with just the right amount of dewiness. Relieve dryness, improve skin elasticity, for immediate and long-lasting summer Hydration. Non-greasy and quick absorbing with an irresistible Orange blossom scent that will delight your senses. Lightweight, water based cream lotion.
 Massage into skin directly after bathing, while skin is still damp. Inhale the therapeutic scent deeply.

our formula helps soothe and repair even the driest, most sensitive skin.
Keep contents of jar DRY and free of moisture and water.
Store product away from light and heat.
Use within 6 months after opening.