Free shipping when you spend $50. Free in-store pick-up!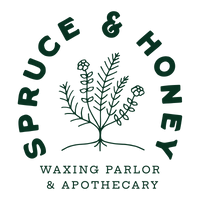 Sublime Sage Spray Deodorant
Sublime Sage Spray Deodorant
This instantly-refreshing herbal deodorant neutralizes odor-producing bacteria with a powerful blend of plants, minerals and enzymes, keeping you fresh and funk-free. The lightweight, on-the-go natural spray deodorant delivers long-lasting protection and a sublime scent of sage, geranium, sandalwood and lemon myrtle.