Free shipping when you spend $50. Free in-store pick-up!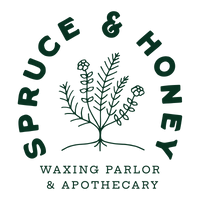 ÂN-DEW 10% Azelaic Acid + PHA Serum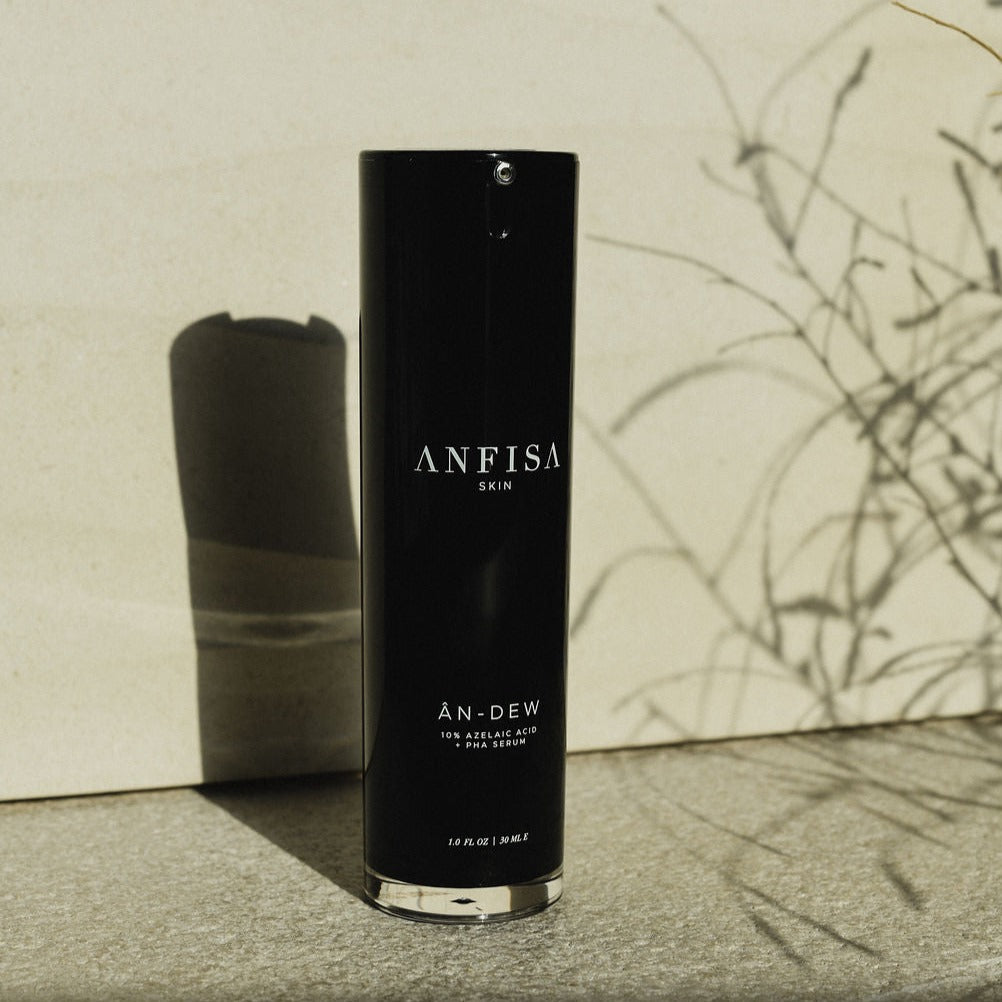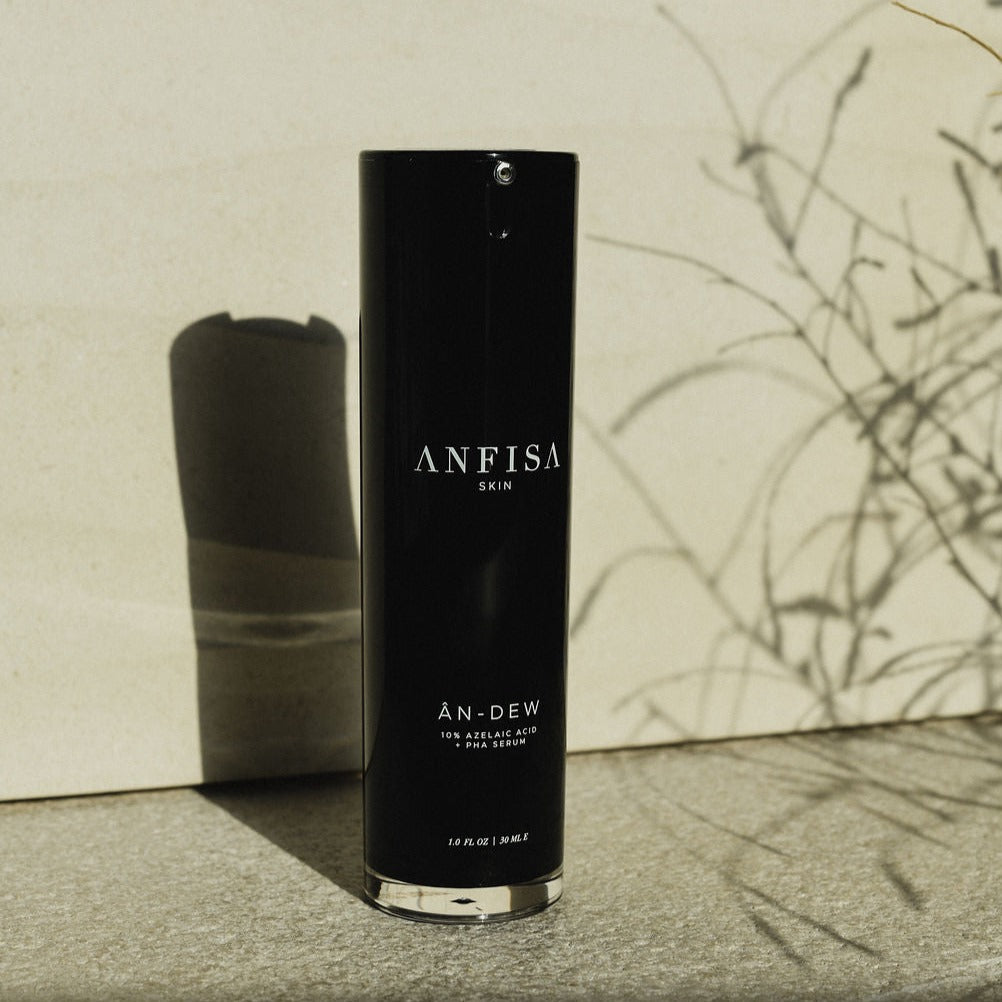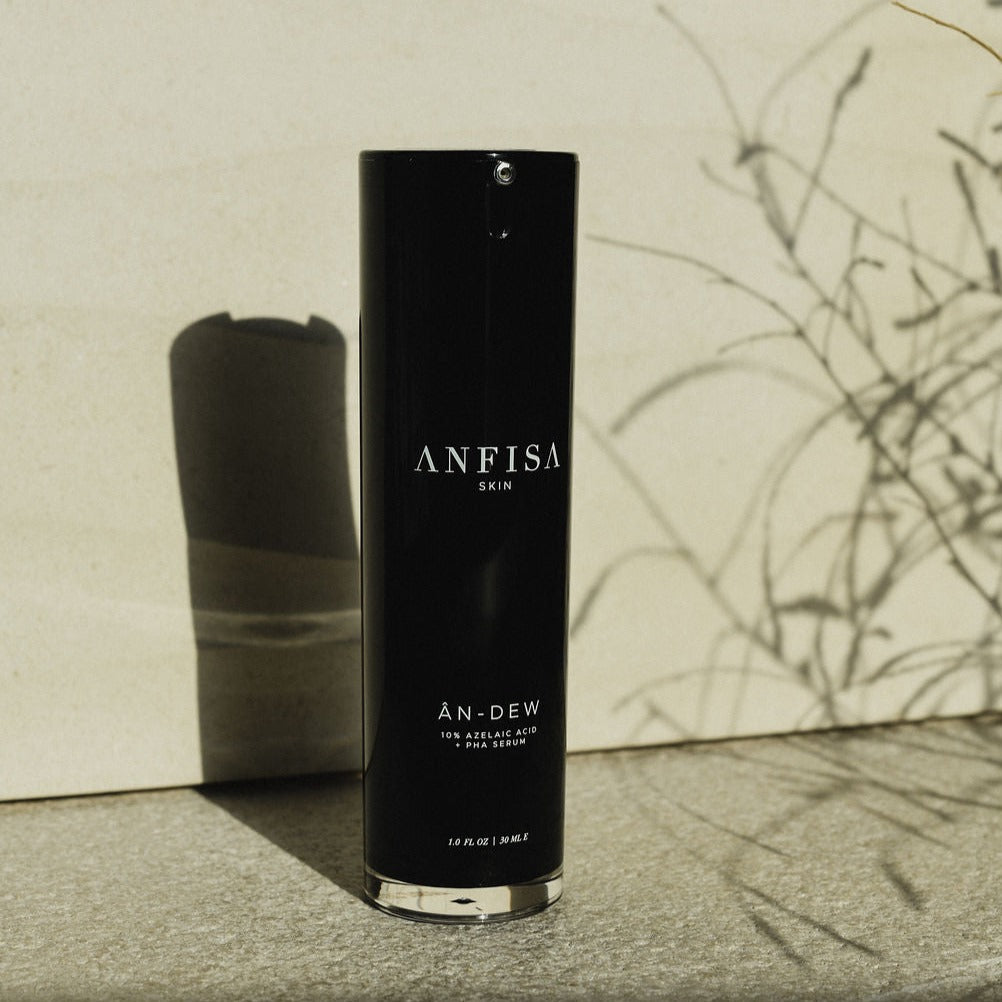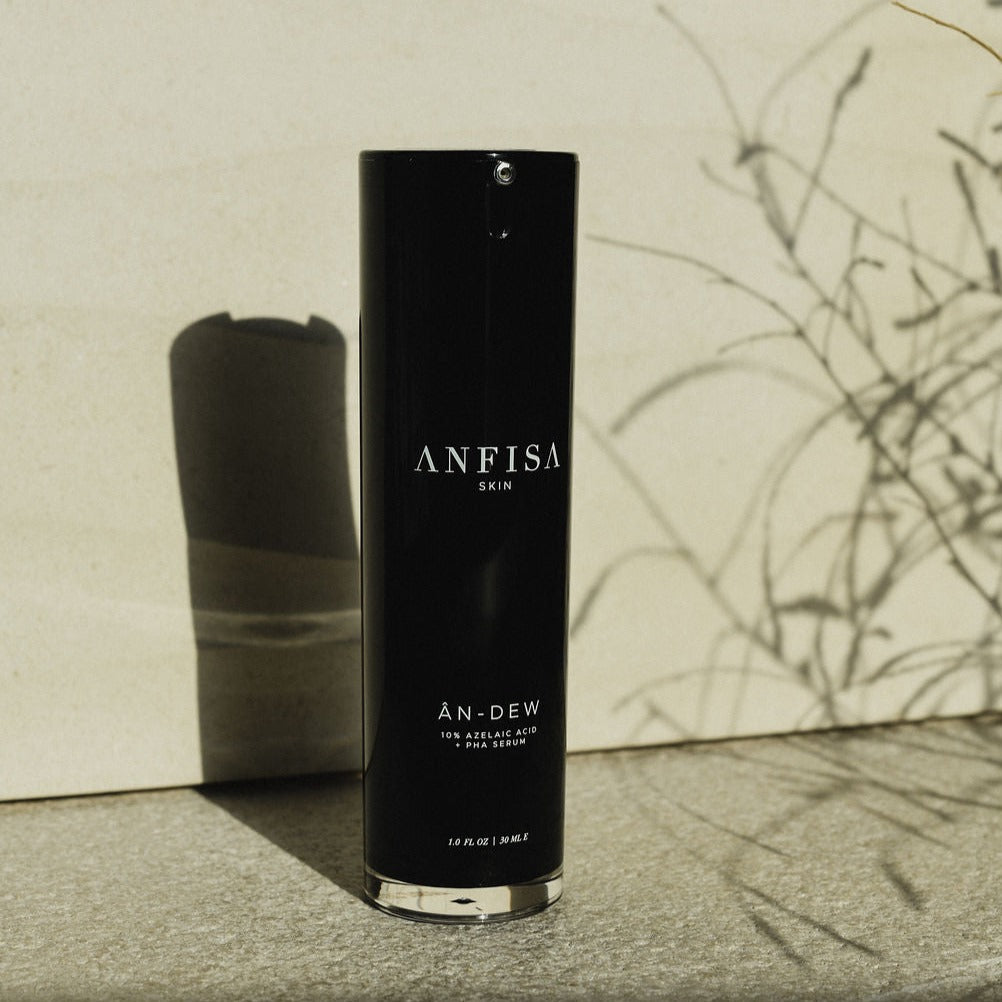 ÂN-DEW 10% Azelaic Acid + PHA Serum
DESCRIPTION
Meet ÂN-DEW: a multifaceted skin-brightening serum that brightens, lightens, clarifies, and mildly exfoliates the skin.
The formula combines two gentle yet effective exfoliants lauded for sensitive skin tolerability: Azelaic Acid and PHA gluconolactone. Both ingredients work by exfoliating dead skin cells on the surface, resulting in a more even-looking skin tone, clarity, and texture. While azelaic acid diminishes the appearance of skin blemishes, helps fade post-acne marks + other discolorations, refines skin's surface, and decongests clogged pores.
The duo joins forces with hexylresorcinol alongside resveratrol and licorice root extracts to steadily fade uneven skin tone, improve the appearance of stubborn spots, and other discolorations. Then comes vitamin C—the dermatological gold standard for free radical protection—delivered in potent botanical forms via Kakadu plum and Indian gooseberry.
KEY BENEFITS: Brightening, clarifying, lightening, mildly exfoliating
HOW TO: Apply in circular motions to a clean face, neck, and décolleté once daily—working up to twice daily if skin tolerates it.
FYI: Skin purging may occur for some when using chemical exfoliants like those found in ÂN-DEW. Azelaic Acid + PHA Gluconolactone work by exfoliating dead skin cells and bringing the congestion to the surface, thus experiencing some skin purging. We recommend continuing use as consistency will improve texture and skin tone over time. 
Fragrance Free  |   Non-comedogenic