Free shipping when you spend $50. Free in-store pick-up!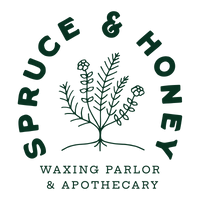 Bitter Orange - Neroli Toning Mist
Bitter Orange - Neroli Toning Mist
A pure neroli mist that hydrates and brightens. Soothes inflamed and irritated skin while combating signs of aging. Made from artisan distillers in Morocco, neroli blossoms are hand harvested then distilled fresh within hours at low temperatures to produce an incredibly sensuous and uplifting tonic The mist is gentle, astringent and rich with skin healing nutrients and minerals.  100% organic. 

This floral tonic mist gives hydration to skin and leaves skin plump and dewy; thus allowing for faster absorption of our nourishing face nectars.

Results: Mist delivers hydration to skin, leaving skin plump and dewy.  Skin is prepped for the oil step of applying nourishing face nectars. 

Skin Type: All skin types, especially delicate, mature, dry, or stressed.
Texture: Water viscosity. Fine Mist.
Also known as Seville orange, the bitter orange tree belongs to the large citrus family. With white aromatic flowers and juicy orange fruits this tree is historically famous for its therapeutic and calming properties. Anne-Marie de la Trémoille, Princess of Nerola, a village near Rome, the essence of Neroli earned its name and popularity in the 17th century, as she used it to perfume her gloves, clothes and baths.
With a sweet and refreshing floral fragrance, the Neroli hydrosol is appreciated for its soothing, rebalancing and toning virtues.