Free shipping when you spend $50. Free in-store pick-up!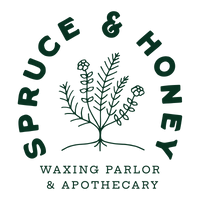 Binchotan Charcoal Facial Puff
Binchotan Charcoal Facial Puff
An all-natural, plant-based cleansing wonder
This Binchotan Facial Puff is made from a blend of fine Binchotan charcoal powder and vegetable fibers from the all-natural and mild konjac root. Use with or without cleanser to gently exfoliate and massage skin for a brighter complexion. The soft texture and natural ingredients are ideal for sensitive skin.
For more on the Morihata Binchotan line, click here or watch our video introduction to the collection.
Materials: Konjac root fibers, binchotan charcoal powder (100% ubame oak)
Dimensions: 3" L x 2 ¼" W x 1" H
Care: Wet puff thoroughly under warm running water until soft. Use the puff to gently massage the skin in a circular motion. Rinse the puff after use and gently pat out excess water between your palms before hanging in a cool, dry place. Do not squeeze or twist the puff. Because of the biodegradable nature of its natural plant fibers, this puff will wear away over time. With proper care, it should last up to three months.
Wakayama, Japan